Calendar of Events
All Dates Subject to Change
Jan 25-Jan 29 - 2021/22 Online Registration
"Play is often talked about as if it were a relief from serious learning.
But for children, play is serious learning. Play is really the work of childhood."
~ Fred Rogers
A play-based nursery school, located in the South Hills of Pittsburgh, Pennsylvania. Our mission is to provide a play-based early childhood program that utilizes best practices while nurturing the uniqueness of each child.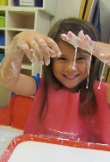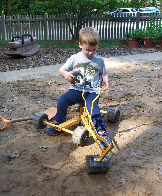 We are a missionary outreach of St. Paul's Episcopal Church. Click the icon for more information regarding the church.
We are a proud member of the National Association of Episcopal Schools. Click the icon for more information regarding the organization.
2021/2022 Registration Information
~
Registration for next year will take place
~
Online registration will take place from
9:00 AM, Monday, January 25 to
3:00 PM, Friday, January 29.
~
We encourage you to register early.

For safety reasons, we are unable to offer in-person tours of our school. Please join us for a
Enjoy your visit!